SD-WAN
Achieve business objectives faster & more effectively with an SD-WAN solution.
As authorized agents for the leading SD-WAN solutions, Verity IT delivers the most effective network solution for your business through experienced and knowledgeable professionals. detailed systems requirements analysis. unbiased vendor selection. a single point of contact. multiple carrier options.
---
We combine IT solution experience with network services expertise to deliver optimal collaboration and network solutions to reach the goals of your business.
 As our trusted advisor of over 6 years, Verity IT has seen all shapes and sizes of SD-WAN technology. Not only do they have their finger on the pulse of hybrid networking, but they also understand our business, key applications, how we communicate and need to be connected, which is why we relied on them to run the evaluation and proof of concept for this project. Verity IT simplified SD-WAN for us and quickly paired it down to qualified providers, resulting in significant cost savings.

A. Garcia, Network & Infrastructure Team Manager, ARLINGTON
Advantages of an SD-WAN Solution
Bandwidth Aggregation
Utilize multiple internet circuits, balance the load across them securely and deliver a solid quality of experience with an SD-WAN solution.
Quality of Experience
Provide prioritization to the mission critical applications your business demands, giving priority to video, voice and other business applications.
Network Function Virtualization
Provide partnerships with companies that can virtualize out many network functions, such as firewalls, VPNs, load balancing, application acceleration, etc.
Dynamic Bandwidth
Do you utilize other cloud services like AWS, Azure or Google? SD-WAN providers can connect directly to these cloud providers with options that allow bandwidth to grow dynamically.
Security
No need to worry about security, an SD-WAN solution provides secure connections between sites and reduced complexities — a cost benefit of as-a-service solutions!
Redundancy
Combine your MPLS and internet connections so they don't sit idle — also optimize traffic, reducing overall latency, jitter and response times, and accelerate the applications themselves.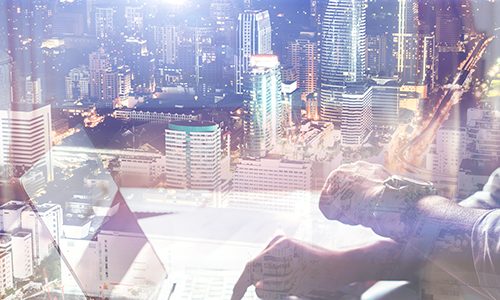 What Is SD-WAN?
Software Defined Wide Area Network (SD-WAN) is a way for companies to install and manage a hybrid of private or public network services that can be deployed anywhere.
Need to simplify branch office networking?