Protect Your Data While Perfecting Your Golf Game
95% of Cybersecurity Breaches On SMBs Are Caused By Human Error — Is Your Data Security as Strong as Your Backswing?
Protect Your Data in 2021
June 16, 2021 @ 12:00 p.m. CST
Rich Harvest Farms,
Sugar Grove, Illinois
Why attend? You can never absorb enough information on the ever-evolving topic of cybersecurity and protecting your business (plus we plan to have a little fun too).
*Registration Full
Your data is more valuable to you than to anyone else. That is why hackers are after your data: so they can sell it back to you. All it takes is one click by one employee to destroy your business.
Join Verity IT and Datto in this interactive presentation, as we unlock the secrets to keeping your business safe in a landscape that strives to exploit you.
Prepare for the ultimate experience as you and a guest join other local business owners for a day filled with the world's most impressive cars and a short game clinic at one of Illinois' most prestigious golf courses, all while learning how to protect your business!
This presentation will cover:
Today's threat environment
Aftermath of cyberattacks on your business
How to best protect your data in 2021
Meet the Host
Michael DePalma
---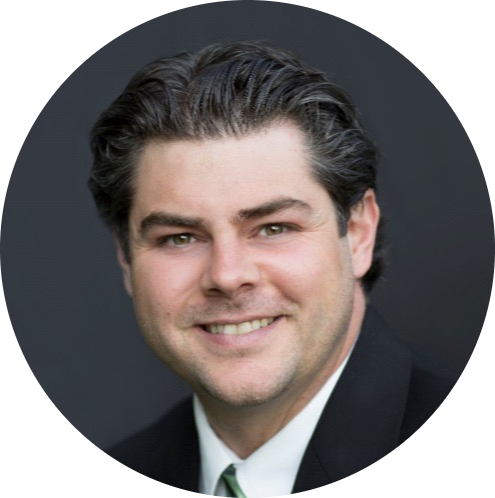 Senior Channel Development Manager, Datto
Michael graduated Johns Hopkins University in 2002 with a degree in Political Science. Upon graduation, he began a career in sales which has covered a wide range of industries, from banking to construction management to eventually technology. Michael represents Datto at numerous trade shows and technology conferences throughout North America, frequently presenting alongside members of the Department of Homeland Security and the FBI. The objective of these presentations is to connect with business owners and IT professionals to educate them on current cyber threats and the role business continuity plays in combatting these threats.
Protect Your Data in 2021 Event Details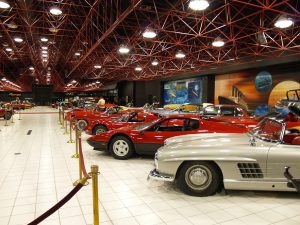 12:00 p.m. – 1:30 p.m.: Welcome! Enjoy lunch upon arrival. Get a private tour of one of the most impressive automotive collections in the Midwest before the presentation!
1:30 p.m. – 2:30 p.m.: The presentation will begin — join us to Protect Your Data! Verity IT teams up with one of Datto's exclusive cybersecurity experts to discuss how to best protect your data in today's current threat landscape.
2:30 p.m. – 4:00 p.m.: The fun isn't over yet! After the presentation, you are invited to a short game clinic at one of Illinois' most prestigious golf courses. Swing into this seriously though, because you will then have a chance to participate in a "longest putt" contest to win an entire round of golf. Will you be the winner? *
4:00 p.m. – 5:00 p.m.: Farewell Cocktails. This is your opportunity to mingle, have a drink and ask any questions you may have about Verity IT, cybersecurity or any of the ways we can help protect your business!
*Participation in the Longest Putt Contest is limited to the original invited attendee only.
History On Rich Harvest Farms
Jerry Rich began to develop Rich Harvest Farms on his 1,820 acre property in Sugar Grove, IL out of a love of golf and golf course design. What started out as one hole eventually blossomed into an 18-hole ultra-private golf course, built and perfected over a period of 10 years. When it officially opened in 1999, Rich Harvest Farms was rated the 5th Best New Private Golf Course by Golf Digest. Three years later, Golf Digest placed the course on "America's 100 Greatest Golf Courses," where it remains to this day.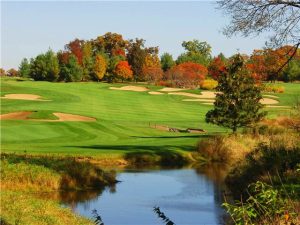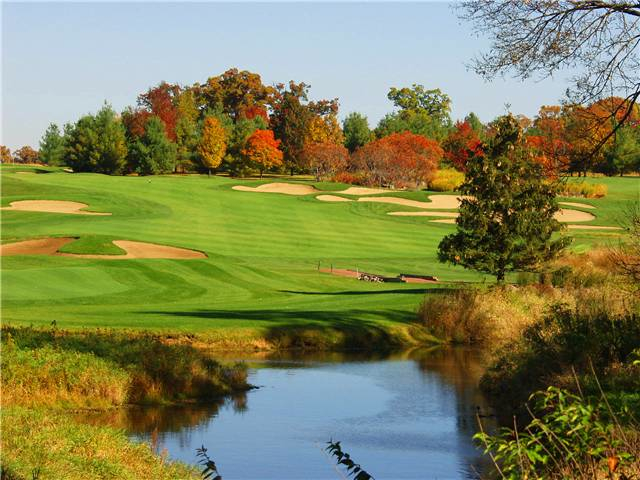 Since its opening, Rich Harvest Farms has become a premiere destination for golfers from all over the world, attracting a series of prestigious amateur and professional tournaments, including the 2009 Solheim Cup®.  The facility is also home to the Kids Golf Foundation of Illinois and the Northern Illinois University Huskies Men's & Women's Golf Teams.
[everest_form id="21158″]