IT Support for Manufacturers
Get smart about IT management and spending, without compromising service and performance.
IT Support for Manufacturing
We provide reliable IT support and cybersecurity services for manufacturing businesses. We help manufacturers solve these IT challenges:
Cybersecurity
IT Support
Infrastructure Support
Backup & Disaster Recovery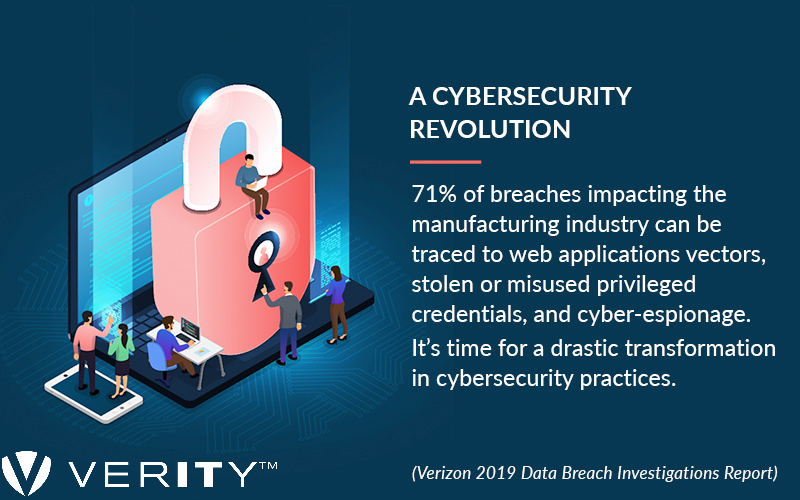 We do computers, you do manufacturing.
Stop IT issues before they start. Let us worry about your IT user support, network security and remote monitoring.
Experience proactive, continuous threat protection with our cybersecurity services — we provide your business with peace of mind.
Looking to migrate to the cloud? We can add value to your business by designing and implementing cloud solutions.
Manufacturing IT support without the headache.
Does your organization have missing security updates?
Managed IT Services for Manufacturers
24/7 Proactive Monitoring
IT Strategy & Planning
IT Projects
Business Continuity services
Mobile Device Management
Managed Security
Phishing Simulation
e-book: Backup & Data Protection for Growing Businesses
What You Need to Know About Keeping Business-Critical Data Accessible
Could a Cyberattack Put You Out of Business?
Learn more about today's increasing security risks for small and medium-sized businesses in our e-book on cybersecurity.
---
Ready to get started with Managed IT Services?