5 Simple Tips to Make Working From Home More Productive
Business as we know it is shifting quickly and dramatically — working from home is becoming inevitable for a lot of people. It's essential for business owners to make sure they keep their staff on track and it's an employee's responsibility to get their jobs done effectively. We've put together a list of useful tips and tricks for you (and your employees) to use to stay productive while working remotely!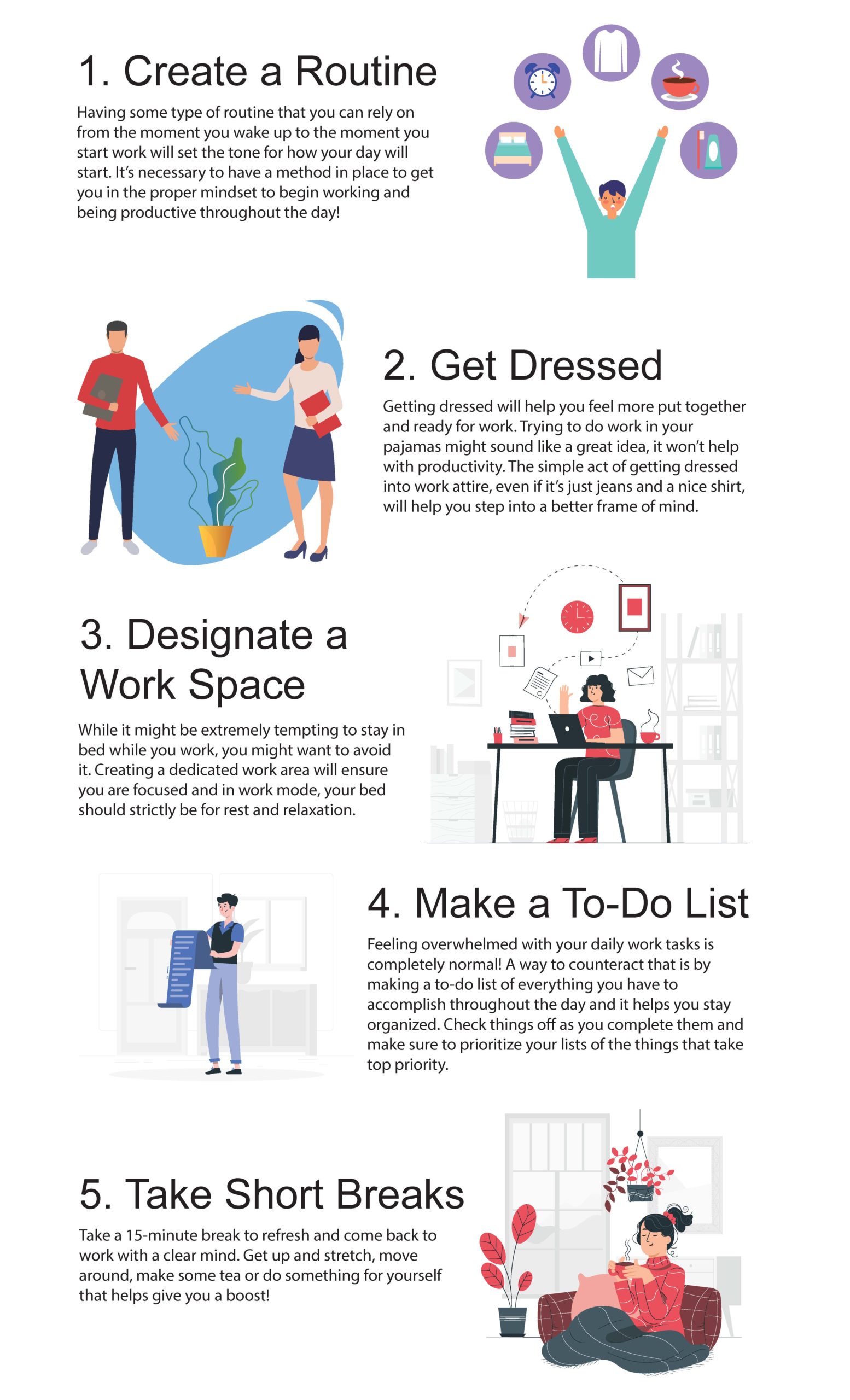 It can be difficult to maintain a sense of normalcy and stability during these difficult times, which is why getting the hang of working from home can help keep your mind focused on the bigger picture.
An IT Services Provider can help easily transition a business to a secure remote work environment, offering IT services that are aimed to provide businesses with the proper tools to work efficiently.
An IT service provider maintains a variety of challenges involved in managing IT functions by securely supporting businesses that have a need for greater technical expertise. Businesses are now being required to provide solutions that enable ultimate communication such as hosted phones, instant messaging, video conferencing, file sharing and more. These managed communication services can be difficult to implement on your own which is why outsourcing to an IT support provider will reduce the hassle and get you help you get and keep your business going!​