Microsoft 365
Verity IT is a Microsoft Gold partner and leader in Microsoft solutions.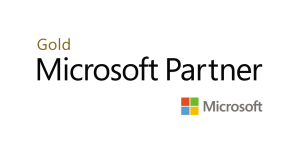 As a Microsoft Gold partner, we have access to resources and support that help us serve you better, faster and with ever-increasing competencies in the following areas:
Microsoft 365
Email Migration
365 Data Backup
Identity, Security and Access Management
Azure
Our Microsoft 365 Services Include
365 Email Migration
Your business needs the most risk-free email migration possible. Verity IT will help you design and execute your email migration plan. We will do so whether your plan includes a hard cutover, staged migration that transitions data in batches, hybrid migration that integrates Exchange Server and Office 365, or an IMAP migration to incorporate non-Exchange mail data. Our email migration process ensures minimal disruption. We also make sure your users are fully prepared for the transition, with all their correspondence and calendar data ready to be accessed on the new email platform.
Leverage our expertise to ensure a worry-free IT experience and risk-free migration. Verity IT has migrated thousands of users to Microsoft 365 and you can feel confident that we will execute a seamless migration for your business.
Reliably and securely back up Microsoft 365 and Google Workspace (formerly G Suite) to ensure critical programs used for business, email and docs are protected.
Microsoft 365 Data Backup
With more and more businesses relying on Microsoft 365 to run their daily operations, there's a need for more advanced backup and data protection than what Microsoft can provide. We offer SaaS Protection for Microsoft 365, the leading cloud-to-cloud backup product providing an all-in-one backup, restore and export solution that covers Exchange, OneDrive, SharePoint and Teams.
An astonishing 1 in 3 companies reports losing data stored in cloud-based applications. The single leading cause of this data loss? Human error. With more and more companies depending on Microsoft 365 for collaboration and business operations, these risks are impossible to ignore.
Why Microsoft 365 Backup Is Insufficient
There is a misconception that Microsoft provides sufficient backup — but this simply is not the case. Let's take a look at why relying on Microsoft to keep your business data safe puts you at risk and how data loss can occur.
Ransomware.

If your business suffers a ransomware attack, this puts you at risk of losing your valuable business data. It also could put you at risk of paying a hefty sum of money to criminals. Even worse, there is no guarantee your files will be unlocked. Microsoft recommends third-party backup as the only way to recover from data loss associated with ransomware encryption.

Permanent deletion.

When a SharePoint online administrator deletes a site collection, all data will be placed in the Recycle Bin. This data is kept in the Recycle Bin for 93 days. It is automatically and permanently deleted after this time. There is no rollback option.
Inactive licenses.

An active Microsoft 365 license is required to access data. Unfortunately, inactive or de-provisioned user data is permanently deleted. There is no rollback option.

App outages.

Uptime is great until an outage occurs. This is why planning for the unexpected is key to recovering quickly when an app outage occurs.
SaaS Protection Recovers
OneDrive:

All files (including One Note) and folders with file structure intact.

Contacts:

All contact information (excludes photos).

Calendar:

Events (including recurrence, attendees, notes), attachments and any calendars owned by users.

Mail:

All emails, attachments, notes, and folder structure.

Microsoft Teams:

Files, conversations, and calendar meetings in Microsoft Teams public channels.

SharePoint:

Primary, custom, group and team site collections; c

ustom generic site lists; f

older structure; d

ocument libraries and sets; s

ite assets, templates, and pages.
Identity, Security and Access Management
We protect your servers, desktops and networks with defensive software including antivirus and firewall. On-going patch deployments ensure that you're always protected against the latest security threats.
As a Microsoft Partner, Verity IT defines and implements comprehensive identity management, access control and security policies to protect your applications and data against improper use and other security threats.
Azure – IT Infrastructure
Verity IT can help develop your technical architecture, whether you plan to use Infrastructure as a Service, Platform as a Service or Software as a Service.
Let us help your business take full advantage of Azure's products and features to meet your company's specific use cases.
Ready to get started with Managed IT Services?