Microsoft New Commerce Experience
Microsoft launched the New Commerce Experience (NCE). Under NCE, clients will still have the option to have flexibility, but inevitably, it will come with new terms and conditions.
The below outlines some of the new terms and conditions effective March 2022.
Short-Term Commitment
Month-to-Month Flexibility
Available at a premium in recognition of the flexibility included
No price protection, month-to-month exchange rate
Quantity increases possible; no decreases during term
Upgrades are permitted mid-term for some products; downgrades are not permitted on any license during the term
Long-Term Commitment
Annual or Multi-Year Term
Available at a discounted price in recognition of your commitment to Microsoft
Price protection for committed term
Upgrades are permitted mid-term for some products
Downgrades are not permitted on any license during term
Quantity increases possible; no decreases during term
Verity IT is a Microsoft Partner and Leader in Microsoft Solutions!
Understanding the Changes
Recommendations
We are a Microsoft Gold Partner! The value of our Microsoft Gold Partner status to our clients lies in the guarantee of professional expert support and it is the highest level a Microsoft Partner can reach. As we continue to develop the expertise of our staff and provide total satisfaction for our clients, we are proud to celebrate this achievement and excited to continue to build upon our experience and knowledge.
We recommend clients work with a Microsoft Gold Partner like Verity IT to identify and use a blend of long-term and short-term commitments to suit their specific licensing needs for employees.
While many are accustomed to a constantly changing Microsoft licensing landscape, the impact of NCE will require an even more extensive effort for both the client and partner to navigate together. It is important to have a trusted Microsoft partner like Verity IT in your corner helping your organization navigate these changes.
Verity IT will be contacting all current clients during the first quarter of 2022 to discuss the upcoming Microsoft licensing program and term changes. Our goal, as your IT partner, is to ensure each client is setup to operate within the new Microsoft licensing program that best aligns to their business needs.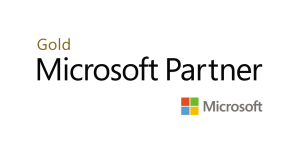 Ready to get started with Managed IT Services?